Quinta do Lago North Golf Course - Quinta do Lago, information page.
The Quinta do Lago North Golf Course was built by two course designers.
William Mitchell designed holes 1 to 5 and 15 to 18 back in 1974. These holes (as with the other Golf Course) share unique characteristics. The terrain is typical of the Algarve region consisting of sand and strewn with pine trees, heather, gorse and wild flowers.

Holes 6 to 14 were designed by Joseph Lee with the collaboration of Rocky Roquerome, both from the USA, and opened back in 1989. With superb sandy terrain littered with umbrella pines and in the spring, the rough is covered with a blanket of wild flowers.

The greens are sown with Penn Bent Grass guaranteeing high quality putting surfaces all year round. Fairways and tees are covered with Bermuda 419 hybrid, which provides year-round, top quality swards.

Quinta do Lago North is an enjoyable challenge to golfers of all standards, the natural woodland, pine setting, the combination of undulating greens, well positioned bunkers and water hazards ensure a unique golf experience.


Add your review and comments on the Vila Sol Spa and Golf Resort below at the bottom.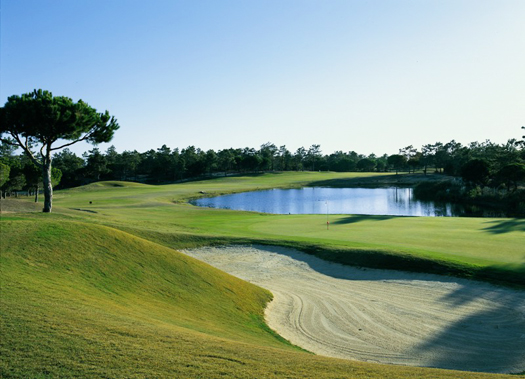 Walking off the 18th, the course may leave you with a sense of accomplishment or thoughts for what might have been - but always a longing to address the tee on the first green and do it all again.
Enjoy your Golf in Quinto do Lago Central Algarve