Pine Cliffs Resort information page
The Pine Cliffs Resort 9-hole golf course in the central Algarve developes through the pine grove requiring precise play.
The 'Devil's Parlour', famous throughout the world, is a challenging PAR 3 crossing the chasm below the cliffs and offering sumptuous views over the Atlantic Ocean.

The Pine Cliffs golf course golf academy features the very best in golfing facilities, meeting the requirements of amateur as well as professional players.

The practice area includes a driving range with 9 different flag positions which can be approached from various directions and distances: between 50 and 200m, offering perfect conditions to practice short play and putting.There is also a chipping and pitching area as well as a large putting green area.

Add your review and comments on the Vila Sol Spa and Golf Resort below at the bottom.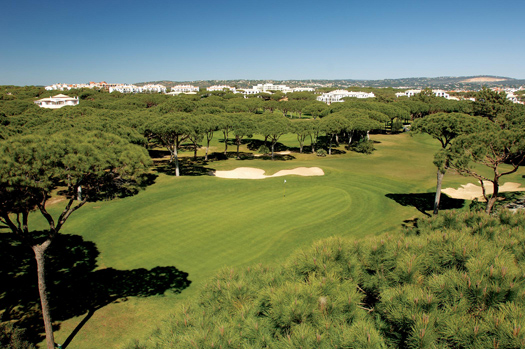 Back in the golf shop you can add to your golf equipment, and hire everything you need for a perfect round.
The magnificent terrace of the Pine Cliffs Golf Club House is the perfect place for a drink or a snack after the game.
Enjoy your Golf in the Central Algarve