Le Méridien Penina Golf - Portimão, information page.
A pioneer amongst golf resorts in the Algarve, Le Méridien Penina Golf & Resort is the only resort in Portugal to have three golf courses within its 360 acres (145 hectares) grounds where guests can experience and explore: The Sir Henry Cotton Championship 18 hole course, and two 9 hole - The Academy Course and the Resort Course.

The Penina (now known as the Sir Henry Cotton Championship Course) was the first resort golf course to be built in Portugal and therefore is unquestionably where golf started in this southern corner of the Iberian Peninsula. Three times British Open champion, the late Sir Henry Cotton was encouraged to visit and lay out a course over a former rice field. On an unpromising wet, treeless site, Cotton grasped the opportunity to renew the British connection with golf in the country that had been established in the 19th century.
In the process he created his masterpiece, a fitting epitaph to one of Britain's most successful professional players and a course which has already hosted ten Portuguese Opens; other prestigious tournaments (namely, The Daily Telegraph Seniors' Match play event (2000/1), the National Finals of the Audi Corp); as well as major International and Charity competitions (such as the Sir Henry Cotton Team Trophy and Sir Henry Cooper & Mike Reid Charity Classic).
Add your review and comments on the Léridien Penina Golf below at the bottom.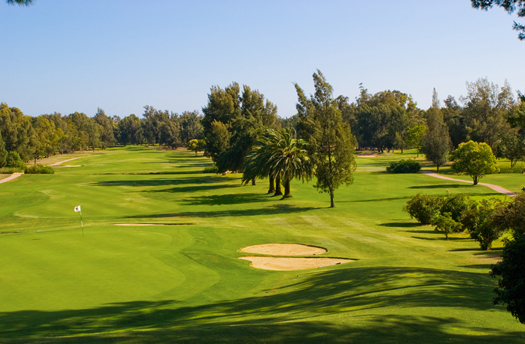 The entire resort has gained recognition by adopting environmental management practices and is a member of the Audobon Co-operative Sanctuary System. These best practices include the promotion of the natural flora in the fairway surrounding areas as well as the minimal use of chemical substances in order to preserve the soils, water, wild species and natural resources in general.
Western Algarve Golf Courses | Central Algarve Golf Courses | Eastern Algarve Golf Courses
Enjoy your Golf in the Western Algarve