CS Salgados Golf - Albufeira, information page.
The CS Salgados Golf Course is located near Albufeira and is within a protected, Natural Wildlife Reserve.
This setting provides golfers with a unique experience, since the course gives shelter, water and food to a number of bird species, some of them nearly extinct.

The beach is within walking distance and the sea view from the course adds to this scenic golfing experience.

The 18 hole, 6, 080 metre Salgados Golf Course was designed by Pedro Vasconcelos
The Salgados Golf Course is part of an enclosed, self-contained resort that features a comprehensive range of leisure facilities that include Health Club and SPA, indoor swimming pool, tennis, Kids Club,7 outdoor pools and 2 restaurants.
Add your review and comments on the Vila Sol Spa and Golf Resort below at the bottom.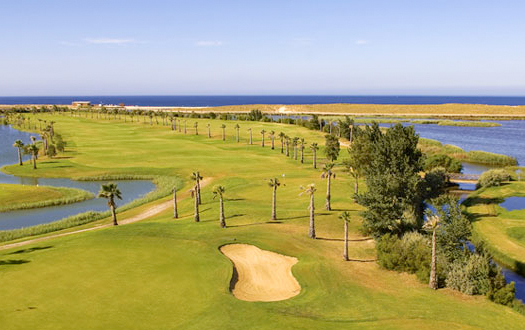 Enjoy your Golf in the Central Algarve