CS Morgado do Reguengo Resort Course - Portimão, information page.
CS Morgado a long and enjoyable course is one of the most quiet in the region.
The European Golf Design 18-hole course is in an area that as been moderately landscaped so it fits perfectly in the surrounding countryside.

It is home to five PAR 5, nine PAR 4's and four PAR 3's. Besides its length, the course also as an impressive average green size (800 m2), lakes and a series of strategically located bunkers. These features combine to make this golf course a true Championship Course.

CS Morgado Golf is a championship golf course located among the countryside tranquillity, between the Monchique Mountains and the seaside town of Portimão. At 6,399m, the par-73 Morgado Golf is one of the longest in the region and features a range of practice facilities. Its Clubhouse offers stunning panoramic views over the course and surrounding nature.
Add your review and comments on CS Morgado do Reguengo below at the bottom.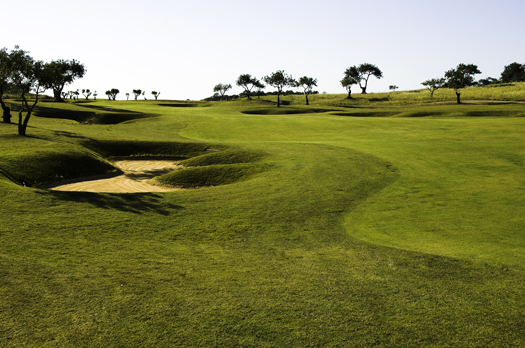 This course is part of the Morgado do Reguengo Resort, which aside from another 18 holes golf course, also boasts a range of leisure facilities and luxury accommodation units that include a Palace Hotel as well as apartments.
Western Algarve Golf Courses | Central Algarve Golf Courses | Eastern Algarve Golf Courses
Enjoy your Golf in the Western Algarve